We Care About Your Safety!
Put your mind at ease because at Dental First Corp, we  always use the recommended infection control procedures as stated by the Pa State Board of Dentistry, the Center for Disease Control, the American Dental Association and all of the insurance companies. 
Infection Control
We spore test our sterilization machines weekly by an outside resource for accuracy. Our disinfectant used to wipe down surfaces in treatment and preparation rooms kills infectious bacteria and viruses in 2 minutes.  You can see it right on the counter of each room. Each exam room is completely wiped down after each patient.  Our staff is thoroughly trained in infection control to protect not only you the patient, but also themselves and others who come into our office.   
Coronavirus (COVID-19)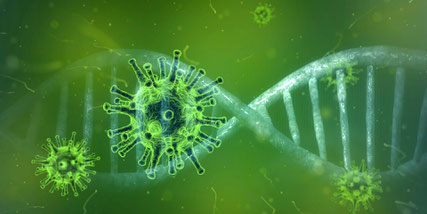 We are staying informed about the Coronavirus (COVID-19) situation  and have implemented additional cleaning protocols, including regular wiping down all frequently touched surfaces in the office such as door knobs, chairs, etc.  
Coronavirus symptoms appear between 5 to 14 days.  According to the CDC (see the link below) the symptoms include coughing, fever, tiredness and shortness of breath.
The virus spreads like the flu or a cold. You can catch it or pass it along by someone coughing and sneezing, touching contaminated objects such as door knobs and shaking hands, kissing or touching someone who has the virus.   
One last thing.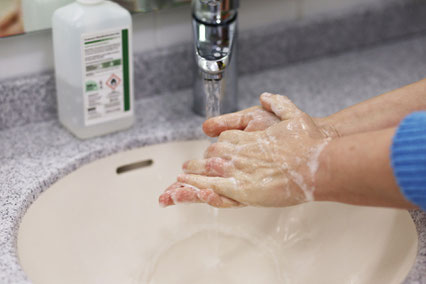 Just as we are trying to limit any virus spread, so can you.  Things you can do...
Wash your hands frequently and for at least 20 seconds, (sing the Happy Birthday Song) or use a hand sanitizer.

Cough or sneeze into a tissue and throw it directly into the trash.  Gents and Ladies, no handkerchiefs. If you have to sneeze and don't have a tissue, cover your mouth with your sleeve at the elbow.

Avoid touching your face, nose and eyes.

Clean and disinfect frequently touched objects like your cell phone, phone at work, light switches, remotes, etc.

Be prepared for emergencies using  this guideline.  https://www.ready.pa.gov/BeInformed/EmergencyPreparednessGuide/Pages/default.aspx

If you are coughing, have a fever or feeling ill, please call us 215-471-9620 to reschedule your appointment.  We are rescheduling any patient who is coughing, has a fever, shortness of breath or feeling ill until their symptoms subside.
Yours in oral health,
Dr. Renee Fennell and Staff